Mobile technology has advanced, and the demand for 5G-enabled smartphones with exceptional features and performance is higher than ever. Among the myriad options available in the market, two contenders have captured the attention of tech enthusiasts that we will discuss in this post.
Top 5g mobiles
The HONOR X9a 5G and the HONOR Magic5 Pro offer unique features that make them stand out in the crowded smartphone landscape. Below, we will delve into what sets these two smartphones apart and help you decide which suits you best.
HONOR X9a 5G: The Smartphone with the Strongest Screen
The HONOR X9a 5G boasts a stunning 120Hz AMOLED curved display, setting the stage for an immersive visual experience. The 120Hz refresh rate ensures silky-smooth scrolling and responsiveness, making it ideal for gamers and multimedia enthusiasts. With vibrant colors and deep blacks, the AMOLED panel ensures that every image and video comes to life in vivid detail.
Furthermore, one of the most crucial aspects of any smartphone is its battery life, and the HONOR X9a 5G excels in this department with its 5100mAh battery. This battery powerhouse can easily last for two days on a single charge, reducing the anxiety of running out of juice during your busy day. And under the hood, the HONOR X9a 5G is powered by a high-performance chipset, ensuring snappy app launches and smooth multitasking. Whether playing resource-intensive games or juggling multiple apps, this phone handles it all easily.
HONOR Magic5 Pro: The Display Revolution
The HONOR Magic5 Pro takes the smartphone display game to a new level. With a screen with up to 2160Hz High-Frequency PWM Dimming, Dynamic Dimming, and Circadian Night Display, it is designed with your eye comfort. The display technology dynamically adjusts to your surroundings and usage, reducing eye strain and making your smartphone more comfortable than ever.
The HONOR Magic5 Pro is the first mobile phone to receive the TÜV Rheinland Circadian Friendly Certification. This certification signifies the phone's commitment to understanding the art of light and its impact on our well-being. By utilizing advanced technology to adjust the display based on the time of day and lighting conditions, this smartphone offers a more natural and comfortable viewing experience.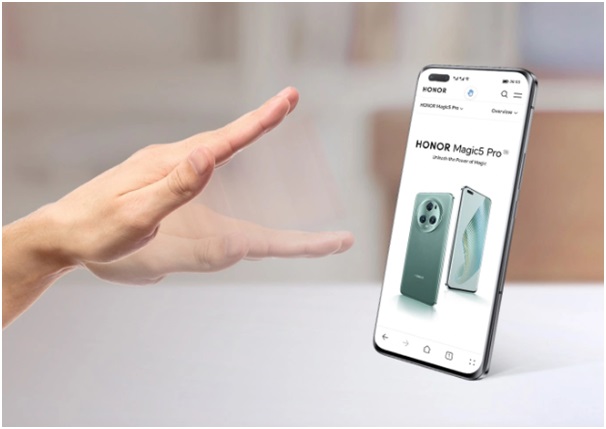 The HONOR Magic5 Pro doesn't just excel in display technology; it's also a photography powerhouse. Its 50MP Wide Camera wide-angle main camera with an f/1.6 super aperture and anti-glare coating significantly improves image clarity. Whether you're capturing stunning landscapes or low-light scenes, this phone's camera system delivers exceptional results.
Conclusion
This post explains the top 5g mobile with great features. The HONOR X9a 5G and the HONOR Magic5 Pro offer unique features and advantages. Your choice will ultimately depend on your priorities and preferences. If you value a smooth display, long battery life, and high performance, the HONOR X9a 5G might be your top pick. On the other hand, if you are concerned about eye comfort and want a display that adapts to your circadian rhythms, and if photography is a significant aspect of your smartphone usage, the HONOR Magic5 Pro could be the ideal choice.
Ultimately, both smartphones showcase the innovation and commitment to excellence that HONOR has become known for. Consider your priorities and how these features align with your needs when deciding, and you'll be well on your way to owning a top-notch 5G smartphone.